Rapidos y furiosos 3 Audio Latino
Cargando Anuncios....
Up next
Mars Red capitulo 13 sub español
Cancel
Me Gusto este video
No Me Gusto
Me Gusta
No me gusta esto
Un-Dislike
Dislike
Reproducción Automáticamente
Please enter your reasons.
Error!! please try again later.
Many thanks for your report.
You have already reported this video.
Please login to report.
Rapidos y furiosos 3 Audio Latino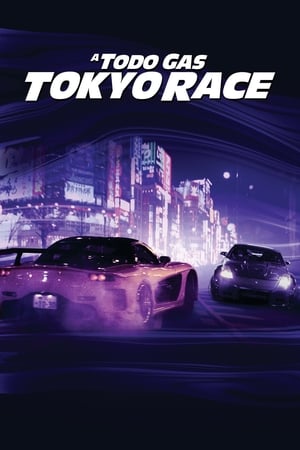 A todo gas: Tokyo Race
The Fast and the Furious: Tokyo Drift
Overview
Shaun Boswell es un chico que no acaba de encajar en ningún grupo. Su única conexión con el mundo de indiferencia que le rodea es a través de las carreras ilegales, lo que no le ha convertido en el chico favorito de la policía. Cuando amenazan con encarcelarle, le mandan fuera del país a pasar una temporada con su tío, un militar destinado en Japón. En el país donde nacieron la mayoría de los coches modificados, las simples carreras en la calle principal han sido sustituidas por el último reto automovilístico que desafía la gravedad, las carreras de "drift" (arrastre), una peligrosa mezcla de velocidad en pistas con curvas muy cerradas y en zigzag. En su primera incursión en el salvaje mundo de las carreras de "drift", Shaun acepta ingenuamente conducir un D.K, el Rey del Drift, que pertenece a los Yakuza, la mafia japonesa. Para pagar su deuda, no tiene más remedio que codearse con el hampa de Tokio y jugarse la vida.
Cast

Lucas Black

Nathalie Kelley
Sung Kang

Shad Moss

Brian Tee

Leonardo Nam

Brian Goodman

Zachery Ty Bryan

Nikki Griffin

Jason Tobin
Keiko Kitagawa

Lynda Boyd
Shin'ichi Chiba
Trula M. Marcus

Daniel Booko
David V. Thomas
Amber Stevens West
Vincent Laresca

Maki Yoko

Kaila Yu

Satoshi Tsumabuki

Alden Ray

Caroline de Souza Correa
Silvia Šuvadová

Jimmy Lin
Shoko Nakagawa
Koji Kataoka
Mitsuki Koga

Vin Diesel
Kevin Ryan

Kazuki Namioka
Crew
Sarah Halley Finn
Brian Tyler

Neal H. Moritz
Chris Morgan
Justin Lin
Fred Raskin
Tanner Foust
Valeria Migliassi Collins

Donald Dowd

Malosi Leonard